Álvaro de Andrés Pablo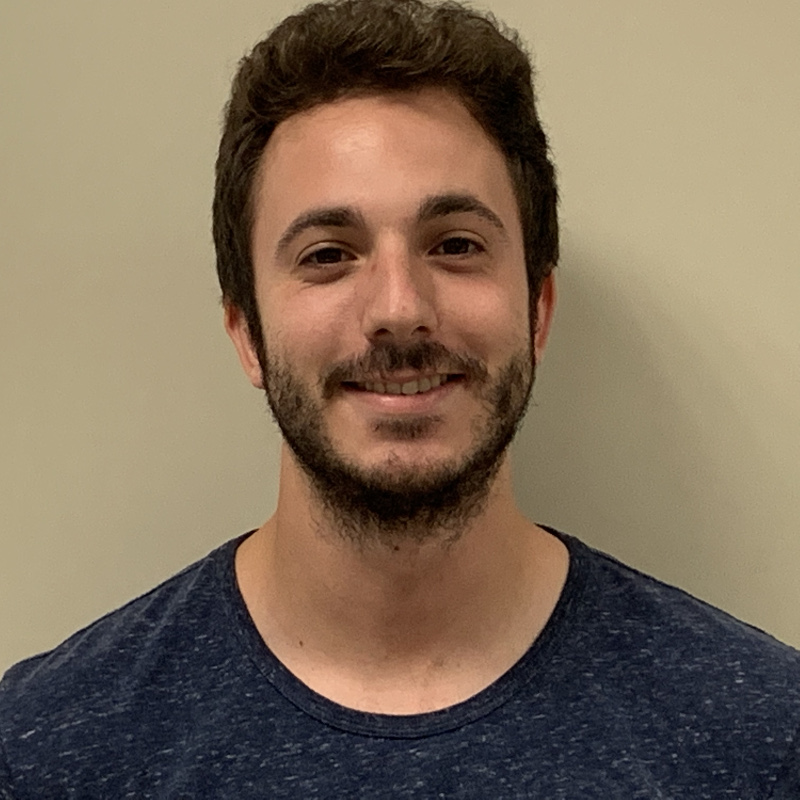 Álvaro de Andrés Pablo holds a Biotechnology degree (University of Zaragoza - UNIZAR, 2015), a MSc in Systems & Synthetic Biology (University of Paris-Saclay, 2016) and a MSc in Advanced Microbiology (University of Barcelona - UB, 2017).
During his years as student, he has been focused on the study of regulatory RNAs. In 2015 he made his bachelor thesis on the study of microRNAs altered in sheep scrapie disease at University of Zaragoza (UNIZAR). In 2016 he made his master thesis on the study of long non-coding RNAs in Saccharomyces cerevisiae at Institut Curie in Paris. And in 2017 he made his master thesis on the study of microRNas altered during plant-pathogen interactions at Centre for Research in Agricultural Genomics (CRAG, Universitat Autonoma de Barcelona).
In 2018 he worked as research assistant in the basic science area of Laboratorios Ordesa, mainly conducting cell culture and immunohistochemistry experiments.
Thanks to a FIS pre-doctoral grant, Álvaro joined the Cancer Epidemiology Research Program (PREC) in the Catalan Institute of Oncology (ICO) in January 2019. Now in PREC he aims to complete his PhD thesis studying the risk of progression from Human Papillomavirus (HPV) infections of the vulva to cancer through the identification of molecular biomarkers.
He also collaborates in the experimental part of a study evaluating the efficacy of the 9v-HPV vaccine in decreasing HPV viral infectivity and transmission in HPV-positive women.
ORCID: orcid.org/0000-0002-0432-5078
Email: adeandres@idibell.cat
---
SELECTED PUBLICATIONS:
de Andres-Pablo A, Morillon A, Wery M. LncRNAs, lost in translation or licence to regulate? Current Genetics. 2016;63(1):29–33. doi: 10.1007/s00294-016-0615-1
Sanz Rubio D, López-Pérez Ó, de Andrés Pablo Á, et al. Increased circulating microRNAs miR-342-3p and miR-21-5p in natural sheep prion disease. Journal of General Virology. 2017;98(2):305-310. doi: 10.1099/jgv.0.000685