Antonio Agudo Trigueros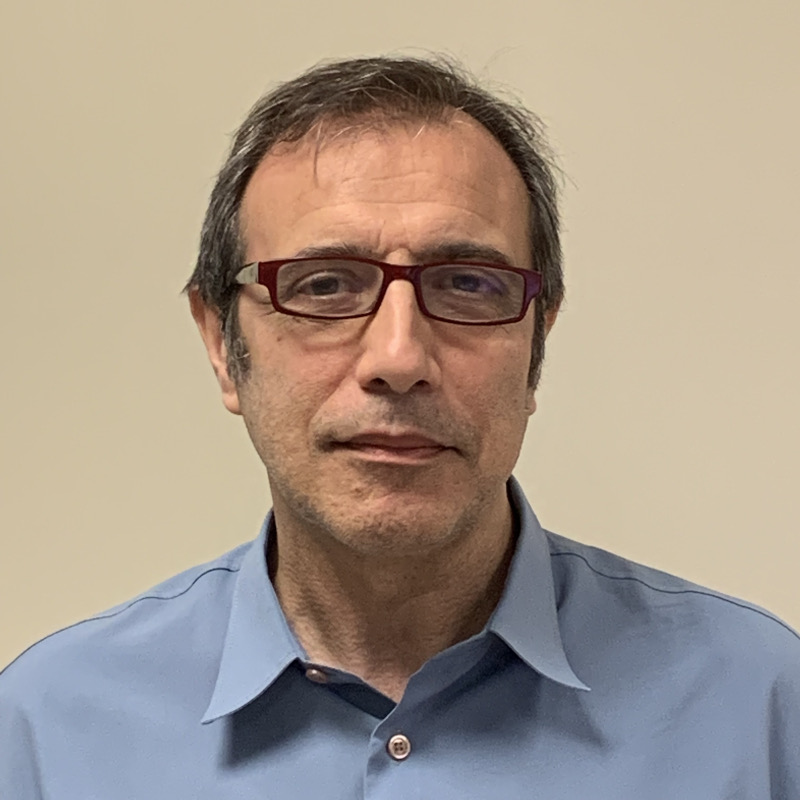 Antonio Agudo is a Physician, specialized in Preventive Medicine and Public Health. He graduated in Medicine (MD) at the University of Barcelona (UB), and he holds a Master of Sciences (MSc) degree in Clinical Epidemiology from the Erasmus University Rotterdam (EUR). He completed his doctoral training at the Autonomous University of Barcelona (UAB), with a PhD in Public Health and Methodology of Biomedical Research.
At the end of the 80s, he began his work as an epidemiologist at the Hospital S. Jaume y S. Magadalena and at the Institute for Epidemiological and Clinical Research, both in Mataró (Barcelona). During that period he participated and conducted case-control studies on stomach cancer, lung cancer, and pleural mesothelioma. He was also involved in the design and recruitment of participants for the European Investigation into Cancer and Nutrition (EPIC), a large multicentric cohort study with participants from ten European countries.
In 1999 he joined the Catalan Institute of Oncology (ICO). As a senior scientist he participated and led several studies within the EPIC project (such as EURGAST and PANACEA), and became an active member of the EPIC working groups of gastric and esophageal cancer, lung cancer, breast cancer and prostatic cancer. Besides the mentioned working groups, he has also been deeply involved in research regarding chemical carcinogenesis, molecular mechanisms of cancer and genetic susceptibility.
In 2014 he was appointed Head of the Unit of Nutrition and Cancer (UNAC) at the Cancer Epidemiology Research Program (PREC) and Head of the Group of Research on Nutrition and Cancer at IDIBELL (Bellvitge Institute for Biomedical Research). Moreover, he is currently coordinator of the EPIC cohort in Spain and representative of EPIC-Spain at the EPIC Steering Committee, and he also leads the EPIC Working Group of Gastric cancer.
Presently, his main research interests are the role of chemical compounds and related biomarkers in the carcinogenic process; the relationship between environmental carcinogens and genetic susceptibility in gastrointestinal cancers and lung cancer; the role of diet, body composition and physical activity in breast cancer and other hormone-related tumors. The latter is a field of growing interest; in order to investigate the potential role of nutrition and related factors on the prognosis and progression of breast cancer survivors, he has set up and coordinates a multicentric randomized clinical trial (PREDICOP) aimed to assess the effect of a lifestyle intervention combining diet and physical activity on the risk of recurrence among breast cancer patients, as well as the effect of the intervention on survival and quality of life.
He has collaborated with the International Agency for Research on Cancer (IARC) in the IARC Monographs on the Evaluation of Carcinogenic Risks to Humans, and the IARC Handbooks of Cancer Prevention. He is also member of the World Health Organization (WHO) Expert Advisory Panel on Food Safety.
ResearcherID: J-1805-2016
ORCID: orcid.org/0000-0001-9900-5677
Email: a.agudo@iconcologia.net
---
SELECTED PUBLICATIONS:
Zamora-Ros R, Lujan-Barroso L, Achaintre D, (…) Agudo A. Blood polyphenol concentrations and differentiated thyroid carcinoma in women from the European Prospective Investigation into Cancer and Nutrition (EPIC) study. Am J Clin Nutr. 2020 Oct 6:nqaa277. doi: 10.1093/ajcn/nqaa277
Jakszyn P, Cayssials V, Buckland G, (…) Agudo A Inflammatory potential of the diet and risk of colorectal cancer in the European Prospective Investigation into Cancer and Nutrition study. Int J Cancer. 2020;147(4):1027-1039. doi: 10.1002/ijc.32870
Deschasaux M, Huybrechts I, Julia C, (…) Agudo A, et al. Association between nutritional profiles of foods underlying Nutri-Score front-of-pack labels and mortality: EPIC cohort study in 10 European countries. BMJ. 2020;370:m3173. doi: 10.1136/bmj.m3173
Buckland G, Travier N, Arribas L, (…) Agudo A. Changes in dietary intake, plasma carotenoids and erythrocyte membrane fatty acids in breast cancer survivors after a lifestyle intervention: results from a single-arm trial. J Hum Nutr Diet. 2019;32(4):468-479. doi: 10.1111/jhn.12621
Agudo A, Cayssials V, Bonet C, et al. Inflammatory potential of the diet and risk of gastric cancer in the European Prospective Investigation into Cancer and Nutrition (EPIC) study. Am J Clin Nutr. 2018;107(4):607-616. doi: 10.1093/ajcn/nqy002
Agudo A, Peluso M, Munnia A, et al. Aromatic DNA adducts and breast cancer risk: a case-cohort study within the EPIC-Spain. Carcinogenesis. 2017;38(7):691-698. doi: 10.1093/carcin/bgx047
Agudo A, Bonet C, Travier N, et al. Impact of cigarette smoking on cancer risk in the European prospective investigation into cancer and nutrition study. J Clin Oncol. 2012;30(36):4550-7. doi: 10.1200/JCO.2011.41.0183
Johansson M, Relton C, Ueland PM, (…) Agudo A, et al. Serum B vitamin levels and risk of lung cancer. JAMA. 2010;303(23):2377-85. doi: 10.1001/jama.2010.808
T Pischon, H Boeing, K Hoffmann, (…) Agudo A, et al. General and abdominal adiposity and risk of death in Europe. N Engl J Med. 2008;359(20):2105-20. doi: 10.1056/NEJMoa0801891