Laia Bruni Coccoz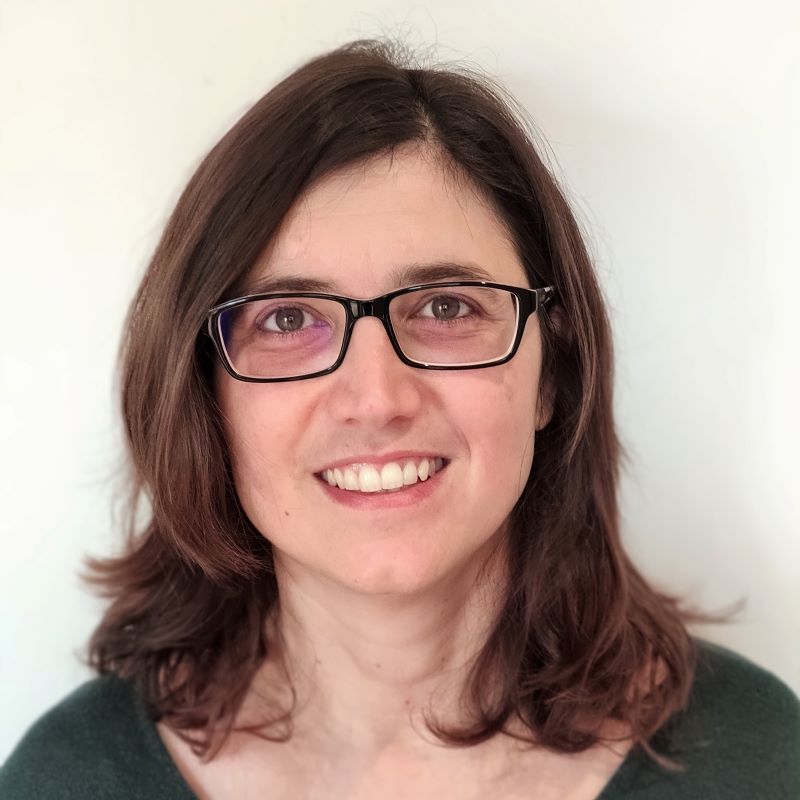 Laia Bruni holds a Medical Degree (2001, University of Barcelona), a PhD in Epidemiology (2016, University of Barcelona), and Master's degrees in Public Health (2001, University of Pompeu Fabra) and in Research Methodology in Health Sciences (2010, Autonomous University of Barcelona). From 2002 to 2006 she specialized in Preventive Medicine and Public Health in the Hospital Clínic in Barcelona.
In 2006 she joined the Cancer Epidemiology Research Program (CERP) in the Catalan Institute of Oncology (ICO) as epidemiologist, and in 2016 she became Head of the Unit of Infections and Cancer- Information and Interventions (UNIC-I) in CERP, where she leads a multidisciplinary team focused in three main lines of research: the global epidemiology of human papillomavirus (HPV) and related cancers; the design of public health interventions for their control and prevention; and the economic evaluation of such interventions. In the past two years her team has been awarded with several competitive grants by national and international public institutions such as the Spanish Ministry of Health or the European Commission.
Under her leadership, UNIC-I also provides support in the process of implementation and subsequent monitoring of organised programs on cervical cancer prevention: presently, UNIC-I works with the Department of Health in the routine HPV immunization and cervical cancer screening programs in Catalonia.
Since 2009 she coordinates the ICO/ HPV Information Center, a web-based resource led by ICO and the International Agency for Research on Cancer (IARC) that compiles, processes and disseminates published information on HPV infection and HPV-related diseases for each of the 194 WHO member states, with the aim of accelerating the development and introduction of prevention strategies worldwide.
In 2018 she started a long-term collaboration with WHO in two main projects: together with the Expanded Programme of Immunization in WHO, she is developing a new methodology for the evaluation of HPV vaccination coverages by country; and she is a current member of the WHO's Working Group on Cervical Cancer Elimination, devoted to the elimination of cervical cancer globally as a public health issue
In her role as consultant for international public health agencies, she is currently working with the Pan American Health Organization (PAHO) in producing a practical guide to evaluate the impact of HPV vaccination in countries and territories of America. She has also provided consulting services for the European Centre for Disease Prevention and Control (ECDC) on the new ECDC guidelines on HPV vaccination.
She is a member of the CIBERESP Group, a network of multidisciplinary research teams from different institutions and universities working in epidemiology and public health.
ResearcherID: N-5816-2014
ORCID: orcid.org/0000-0003-3943-0326
Email: lbruni@iconcologia.net
---
SELECTED PUBLICATIONS:
Kim YT, Serrano B, Lee JK, (…) Bruni L. Burden of Human papillomavirus (HPV)-related disease and potential impact of HPV vaccines in the Republic of Korea. Papillomavirus Res. 2018 Dec 30;7:26-42. doi: 10.1016/j.pvr.2018.12.002
Mena M, Taberna M1, Monfil L, (…) Bruni L. May oral HPV in healthy individuals explain differences in HPV-attributable fractions in oropharyngeal cancer? A systematic review and meta-analysis. J Infect Dis. 2018 Dec 22. doi: 10.1093/infdis/jiy715
Diaz M, de Sanjosé S, Bosch FX, Bruni L. Present challenges in cervical cancer prevention: Answers from cost-effectiveness analyses. Rep Pract Oncol Radiother. 2018 Nov-Dec;23(6):484-494. doi: 10.1016/j.rpor.2018.04.006. Epub 2018 Apr 26
de Sanjosé S, Rodríguez-Salés V, Bosch XF, (…) Bruni L. Population-based e-records to evaluate HPV triage of screen-detected atypical squamous cervical lesions in Catalonia, Spain, 2010-15. PLoS One. 2018 Nov 26;13(11):e0207812. doi: 10.1371/journal.pone.0207812
Bruni L, Diaz M, Barrionuevo-Rosas L, et al. Global estimates of human papillomavirus vaccination coverage by region and income level: a pooled analysis. Lancet Glob Health. 2016 Jul;4(7):e453-63. doi: 10.1016/S2214-109X(16)30099-7
Bosch FX, Robles C, Díaz M, (…) Bruni L, et al. HPV-FASTER: broadening the scope for prevention of HPV-related cancer. Nat Rev Clin Oncol. 2016 Feb;13(2):119-32. doi: 10.1038/nrclinonc.2015.146. Epub 2015 Sep 1
Bruni L, Serrano B, Bosch X, et al. [Human papillomavirus vaccine. Efficacy and safety]. Enferm Infecc Microbiol Clin. 2015 May;33(5):342-54. doi: 10.1016/j.eimc.2015.03.018. Epub 2015 Apr 30.
de Sanjosé S, Bruni L, Alemany L. HPV in genital cancers (at the exception of cervical cancer) and anal cancers. Presse Med. 2014 Dec;43(12 Pt 2):e423-8. doi: 10.1016/j.lpm.2014.10.001. Epub 2014 Oct 30.
Serrano B, Alemany L, Ruiz PA, (…) Bruni L, et al. Potential impact of a 9-valent HPV vaccine in HPV-related cervical disease in 4 emerging countries (Brazil, Mexico, India and China). Cancer Epidemiol. 2014 Dec;38(6):748-56. doi: 10.1016/j.canep.2014.09.003. Epub 2014 Oct 8.
Bruni L, Diaz M, Castellsagué X, et al. Cervical human papillomavirus prevalence in 5 continents: meta-analysis of 1 million women with normal cytological findings. J Infect Dis. 2010 Dec 15;202(12):1789-99. doi: 10.1086/657321. Epub 2010 Nov 10