Laura Costas Caudet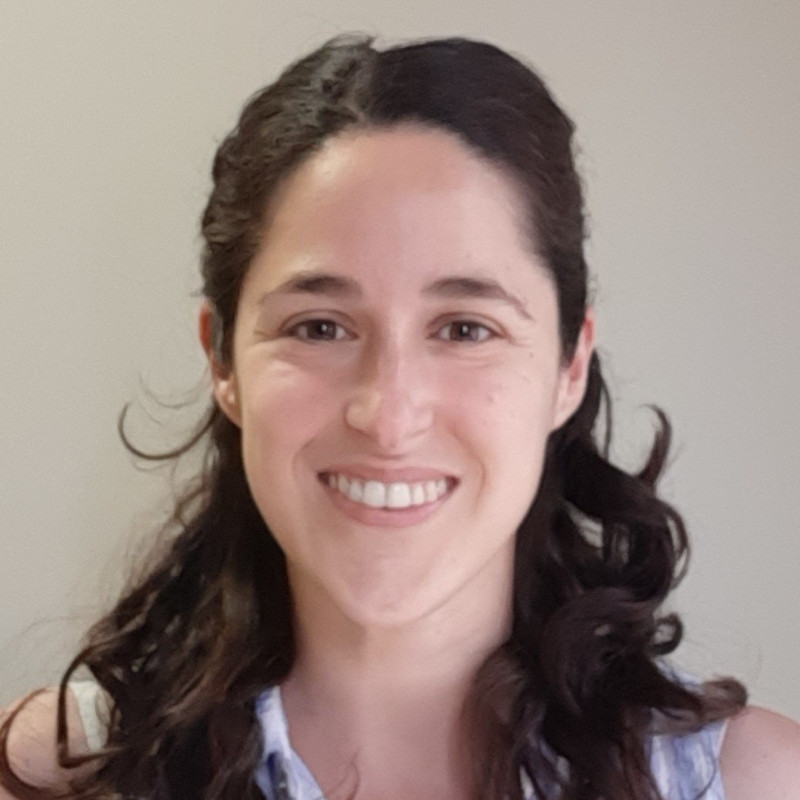 Laura Costas is a medical doctor (Universidad Autónoma de Barcelona – 2005) and holds a Master of Public Health (Universitat Pompeu Fabra, 2006). In 2010, she obtained the Emili Letang End-of-Residency award from the Clinic Hospital in Barcelona, after her training in preventive medicine and public health.
She holds a PhD in medicine from the University of Barcelona at IDIBELL (2012-2016). In her PhD, she studied the role of reproductive factors, hormone use and endocrine disruptors in the etiology of lymphoid neoplasms, under a Rio Hortega grant. In 2012, she spent a year at the McGill University in Montreal (Canada) and got a valuable experience on the quantitative analyses of biases in epidemiologic studies. In 2016, she performed a research stay at the Genomic Cancer Susceptibility group at the International Agency for Research on Cancer (IARC), in Lyon, France.
In 2016 she joined the Catalan Institute of Oncology serving as a researcher for a project on early detection of endometrial and ovarian cancer based on genomics and technology development. She is the PI of the project Screenwide, which is an "Integrated Project of Excellence" awarded by Instituto Carlos III (PIE16/00049, PI17/01179). In this project she investigates options to early detect endometrial and ovarian using the genomic exploitation of minimally invasive sampling methods, such as cervical cytologies and vaginal self-samples.
She also coordinates the outreach platform Mejor Sin Cáncer , a scientific outreach project about cancer prevention coordinated by researchers from the Cancer Epidemiology Research Program (PREC) of the Catalan Institute of Oncology (ICO). This platform has been endorsed by the Spanish Society of Medical Oncology (SEOM) and has received an award by the Olga Torres Foundation. All the articles published at mejorsincancer.org are targeted to the general public and have been written and reviewed by researchers in different fields of oncology.
ResearcherID: D-8262-2017
ORCID: orcid.org/0000-0003-2755-302X
Email: lcostas@iconcologia.net
---
SELECTED PUBLICATIONS:
Frias-Gomez J, Peremiquel-Trillas P, Alemany L, (…) Costas L*, Clèries R*. Predicting the rising incidence and mortality of endometrial cancers among women aged 65-74 years in Catalonia. Maturitas. doi: 10.1016/j.maturitas.2020.09.006
Frias-Gomez J, Benavente Y, Ponce J, (…) Costas L. Sensitivity of cervico-vaginal cytology in endometrial carcinoma: A systematic review and meta-analysis. Cancer Cytopathol. 2020 Nov;128(11):792-802. doi: 10.1002/cncy.22266
Costas L , Frias J, Guardiola M, Benavente Y, et al. New perspectives on screening and early detection of endometrial cancer. Int J Cancer. 2019 Dec 15;145(12):3194-3206. doi: 10.1002/ijc.32514
Costas L , Palomero L, Benavente Y, et al. Defining a mutational signature for endometrial cancer screening and early detection. Cancer Epidemiol. 2019 Aug;61:129-132. doi: 10.1016/j.canep.2019.06.003
Peremiquel-Trillas P, Benavente Y, Martín-Bustamante M, (…) Costas L. Alkylphenolic compounds and risk of breast and prostate cancer in the MCC-Spain study. Enviroment International. 2019;122:389-399. doi: 10.1016/j.envint.2018.12.007
Costas L, Lujan-Barroso L, Benavente Y, et al. Reproductive factors, exogenous hormone use and risk of B-cell non-Hodgkin lymphoma in a cohort of women from the European Prospective Investigation into Cancer and Nutrition. American Journal of Epidemiology, 2018 Nov 27. doi: 10.1093/aje/kwy259
Costas L, Benavente Y, Olmedo-Requena R, et al. Night shift work and chronic lymphocytic leukemia in the MCC-Spain case-control study. International Journal of Cancer. 2016;139(9):1994-2000. doi: 10.1002/ijc.30272
Costas L, Lambert BH, Birmann BM, et al. A pooled analysis of reproductive factors, exogenous hormone use and risk of multiple myeloma among women in the International Multiple Myeloma Consortium. Cancer Epidemiol Biomarkers Prev. 2016;25(1):217-21. doi: 10.1158/1055-9965.EPI-15-0953
Costas L, Infante-Rivard C, Boffetta P, et al. Occupational exposure to endocrine disruptors and lymphoma risk in a multi-centric European study. Br J Cancer. 2015;31;112(7):1251-6. doi: 10.1038/bjc.2015.83
Costas L, de Sanjosé S, Infante-Rivard C. Reproductive factors and non-Hodgkin lymphoma: A systematic review. Critical Reviews in Oncology/Hematology. 2014; 92(3):181-93. doi: 10.1016/j.critrevonc.2014.07.004