Lucía Rizzolo Brime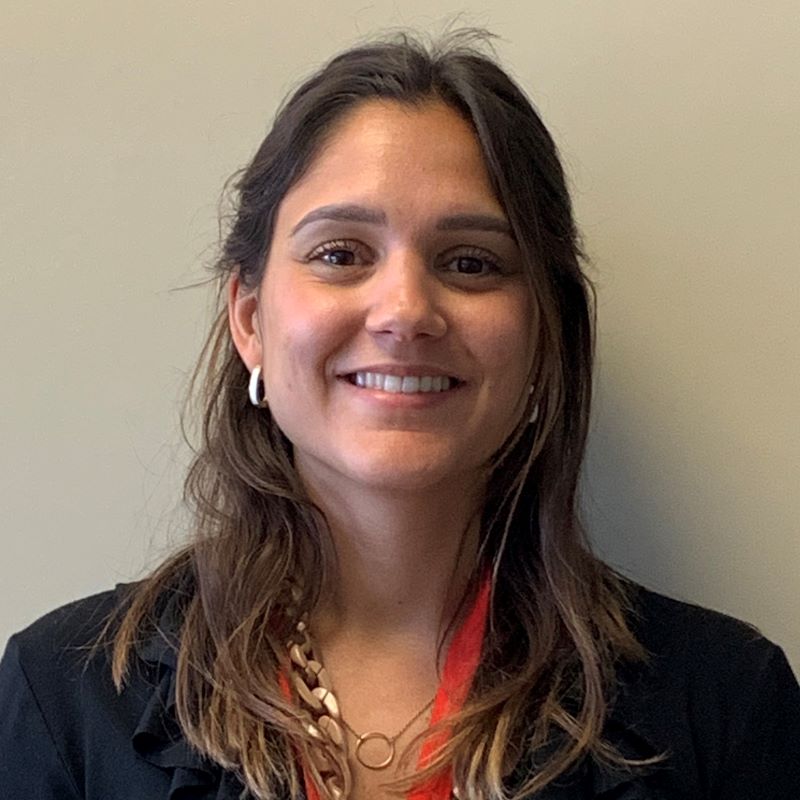 Lucía Rizzolo Brime holds a Nutrition degree (University of Barcelona-UB, 2017), an inter-university Msc in Nutrition and Metabolism in the research brunch (University of Rovira and Virgili - URV & University of Barcelona-UB, 2018) and a speciality in Sports Nutrition (University of Barcelona-UB, 2018).
After her end-of-Master`s project in Hospital Clinic in the Unit of Nutrition and Diabetics Research, in 2018 she received a fellowship from the Summer Training in IDIBELL (Bellvitge Biomedical Research Institute) to participate conducting dietary assessments, anthropometric measurements, teaching nutrition education to study participants and calculating diets in the clinical trial PREDICOP (Prevention of Breast Cancer Recurrence through Weight Control, Diet, and Physical Activity Intervention) that took place in the ICO (Catalan Institute of Oncology). After that, in 2019 she joined in the same clinical trial as a clinical trial monitor until December of 2020.
In January of 2021, she received a PFIS fellowship (Predoctoral Contract for Training in Health Research) by the Carlos III Health Institute, Ministry of Science and Innovation, which gave her the opportunity to start her doctoral studies (2021-2025). Since then, she has worked as a pre-doctoral researcher in the Unit of Nutrition and Cancer (UNAC) of the Cancer Epidemiology Research Program (PREC) in the Catalan Institute of Oncology (ICO) as a part of Dr Paula Jakszyn` team.
She is enrolled in the Medicine and Translational Research (UB) Doctorate Programme and she is currently working for her PhD within the European Prospective Investigation into Cancer and Nutrition (EPIC) study in Spain, about the consumption of nitrosylheme and heme iron in Spanish processed meats and colorectal cancer risk. Meanwhile, she is working and collaborating with other projects in PREC. She is involved in a study about the situation of plant-based meat alternatives in Spain as well as in the update of Meat Intake and Risk of Stomach and Adenocarcinoma within the EPIC-study.
ORCID: orcid.org/0000-0003-0897-0418
Email: lrizzolo@idibell.cat
---
SELECTED PUBLICATIONS:
Lucía Rizzolo-Brime; Alicia Orta-Ramirez; Yael Puyol Martin; Paula Jakszyn. Nutritional Assessment of Plant-Based Meat Alternatives: A Comparison of Nutritional Information of Plant-Based Meat Alternatives in Spanish Supermarkets. Nutrients. 2023 Mar 8;15(6):1325 doi: 10.3390/nu15061325
Lucia Rizzolo-Brime; Elida M Caro-García; Alegre Miranda CA (...). Lignan exposure: a worldwide perspective. Eur J Nutr.2022 abril;61(3):1143-1165. doi: 10.1007/s00394-021-02736-4
Lucía Iglesias-Vázquez; Victoria Arija; Núria Aranda; et al; Paula Jakszyn; Lucía Rizzolo. Factors associated with serum ferritin levels and iron excess: results from the EPIC-EurGast study. Eur J Nutr. 2022 Feb;61(1):101-114. doi: 10.1007/s00394-021-02625-w