Marisa Mena Cervigon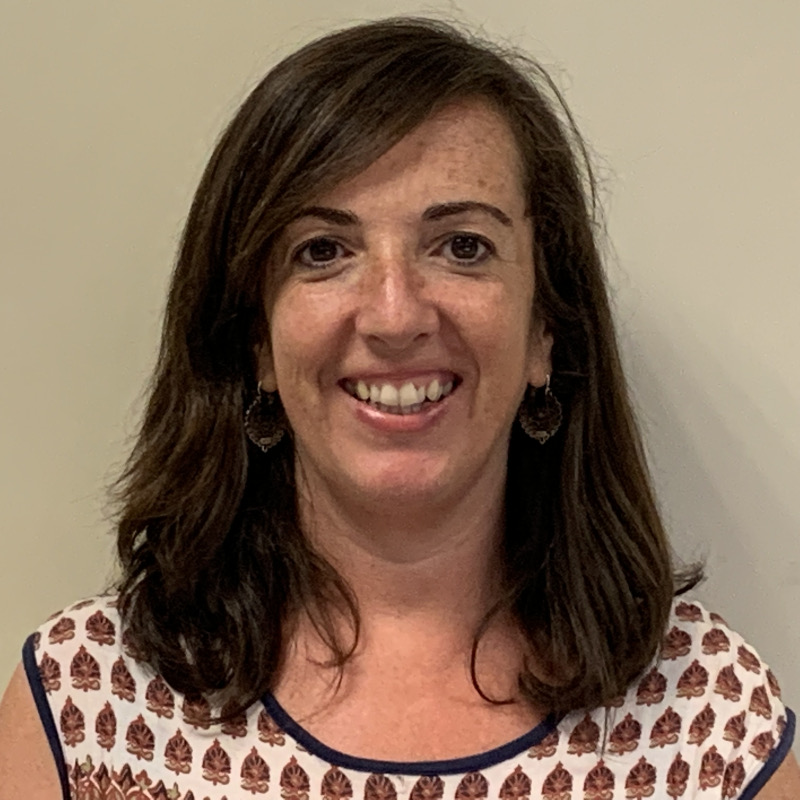 Marisa holds a Chemistry degree (University of Barcelona 1999) and a PhD in Biomedical Sciences (University of Barcelona 2006).
After finishing her PhD studies in Barcelona, she moved to the European Institute of Chemistry and Biology in Bordeaux, France for her postdoctoral stage. Her research topics focused on the development of multicomponent reactions to be applied to the synthesis of natural products of therapeutic interest.
Looking for a change in her career towards public health, in September 2010 she enrolled in a Master of Sciences in International Health (awarded with a scholarship from Erasmus Mundus tropEd Program of the European Commission) at the Royal Tropical Institute (Netherlands) - Charité (Germany) and Bordeaux School of Public Heath (France). She developed her master thesis project on the evaluation of the impact of a breast cancer awareness program in rural Ghana. After completing her master, she did a postdoctoral stage at Bordeaux School of Public Health. Her research topics focused on female cancer prevention in Africa.
In March 2012 she joined the Unit of Molecular Epidemiology and Genetics at the Cancer Epidemiology Research Program (PREC) in the Catalan Institute of Oncology (ICO). Since then, she has been involved in several projects aimed at evaluating the role of HPV infection in HPV-related head and neck cancers.
Currently she is the principal investigator of a study to evaluate the prognostic value of body composition and smoking status in HPV-related and unrelated oropharyngeal cancers. She is also supervising two PhD projects on the role of HPV in pre-malignant and benign lesions of the head and neck area, and she is the co-author of several on-line courses on HPV-related cancers in the we-based e-learning platform e-oncologia.
She is a scientific editor in HPV World, an independent newsletter that disseminates relevant scientific evidence on HPV infections and prevention, diagnostic and treatment of HPV-related diseases. She is editor in the Women and Cancer section of the journal Frontiers in Oncology.
ResearcherID: F-5347-2016
ORCID: orcid.org/0000-0003-2163-892X
Email: mmena_ext@iconcologia.net
---
SELECTED PUBLICATIONS:
Tagliabue M*, Mena M*, Maffini F*, Gheit T et al.. Role of human papillomavirus infection in Head and Neck Cancer in Italy: the HPV-AHEAD study. Cancers (Basel) 2020 Nov 29;12(12):3567. doi: 10.3390/cancers12123567
*co-first authors
Mena M*, Frias-Gomez J*, Taberna M, et al. Epidemiology of human papillomavirus-related oropharyngeal cancer in a classically low-burden region of southern Europe. Sci Rep 2020; 10(1):13219. doi: 10.1038/s41598-020-70118-7
*co-first authors
Fulla M, (…) Mena M*, Gonzalez X*. Human papillomavirus and factors associated with recurrence in sinonasal inverted papillomas from Poland and Spain. Head Neck Pathol 2020;4(3):758-767. doi: 10.1007/s12105-020-01138-y
*co-senior authors
Mena M, Taberna M, Monfil L, et al. Might oral HPV in healthy individuals explain differences in HPV-attributable fractions in oropharyngeal cancer? A systematic review and meta-analysis. J Int Dis 2019; 219(10):1574-1585. doi: 10.1093/infdis/jiy715
Gomez-Armayones S, Chimenos-Küstner E, (…) Mena M. Human papillomavirus in premalignant oral lesions: No evidence of association in a Spanish cohort. PlosOne 2019; 14(1):e0210070. doi: 10.1371/journal.pone.0210070
6Sequera VG*, Mena M*, Hollmann M, et al. Identifying populations most susceptible to get benefit from broadening the scope for prevention of cervical cancer: Example from Uruguay. Papillomavirus Res 2018;5:122-127. doi: 10.1016/j.pvr.2018.03.004
*co-first authors.
Mena M*, Taberna M*, Tous S, et al. Double positivity for HPV-DNA/p16(INK4a) is the biomarker with strongest diagnostic accuracy and prognostic value for human papillomavirus related oropharyngeal cancer patients. Oral Oncol 2018:137-144. doi: 10.1016/j.oraloncology.2018.01.010
*co-first authors.
Mena M, Lloveras B, Tous S et al. HPV-AHEAD study group. Development and validation of a protocol for optimizing the use of paraffin blocks in molecular epidemiological studies: The example from the HPV-AHEAD study. PLoS One 2017;12(10):e0184520. doi: 10.1371/journal.pone.0184520
Ndiaye C*, Mena M*, Alemany L, et al. HPV DNA, E6/E7 mRNA, and p16INK4a detection in head and neck cancers: a systematic review and meta-analysis. Lancet Oncol 2014; 15(12): 1319–31. doi: 10.1016/S1470-2045(14)70471-1
*co-first authors.
Mena M, Wiafe-Addai B, Sauvaget C, et al. Evaluation of the impact of a breast cancer awareness program in rural Ghana: a cross-sectional survey. Int J Cancer 2014;134:913-24. doi: 10.1002/ijc.28412