Nuria Sala Serra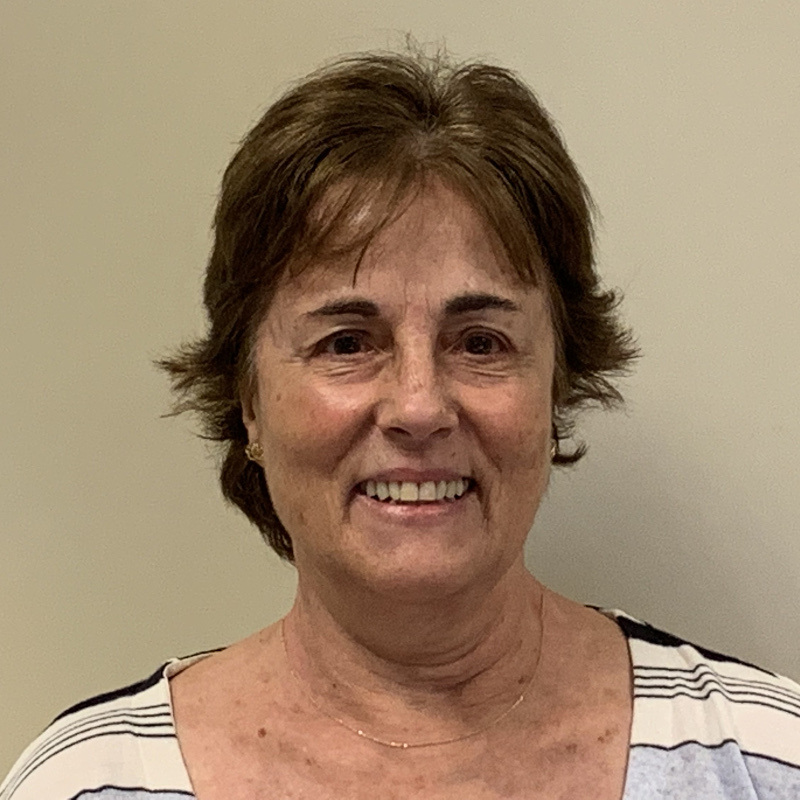 Núria Sala, MS PhD, holds a degree in Sciences (Biology) from the Autonomous University of Barcelona (UAB, 1976) and in 1988 she got a PhD in Biology, also at the Autonomous University of Barcelona (UAB, 1988).
After having finished her Biology degree studies in Barcelona, she got a two years grant (1982-1983) to perform a predoctoral stage at the Centre for Thrombosis and Vascular Research, Catholic University of Leuven (Belgium). At her return, from 1984 to 1990 she joined the Haemostasis and Thrombosis Unit of the Haematology Service at Hospital de Sant Pau, Barcelona, where she finished her PhD and started a new research line on the molecular pathology of thromboembolic disease. On 1991 she joined the Centre for Medical and Molecular Genetics of the Biomedical Research Institute of Bellvitge (IDIBELL, formerly Oncology Research Institute) where she worked as a principal investigator until 2006, focusing her research on the molecular pathology of thrombophilia and, later on, on the molecular pathology and genetic susceptibility of other complex diseases such as cancer.
Since 2006 she is a senior investigator at the Unit of Nutrition, Environment and Cancer (UNAC) of the Cancer Epidemiology Research Program (PREC) and at the Translational Research Laboratory (LRT) of the Catalan Institute of Oncology (ICO-IDIBELL), where she is responsible for the study group on molecular and genetic epidemiology, focusing her main research on the genetic susceptibility and molecular pathology of gastric cancer. More recently, she has initiated a new research line on the mutational analysis and molecular classification of gastric tumours and its relationship to the response to medical treatments in use. She is also a member of the European Prospective Investigation into Cancer and Nutrition (EPIC) Spanish cohort group, where she acts as an advisor for genetic and other molecular epidemiology analyses and coordinates the DNA extraction and biobanking of the EPIC Spanish samples.
Throughout her career she has received, as principal investigator of different research projects, ongoing funding from the Spanish Instituto de Salud Carlos III or the Science Ministry (MICINN) agencies, and has collaborated in many other projects, among which the European EurGast project on gastric cancer (QLG1- 2001-01049) and the ECNIS Network of Excellence within the EU 6th FP.
Member of the Ethical and Clinical Research Committee (CEIC) of University Hospital Bellvitge-ICO-IDIBELL, from October 2014. Member of the evaluation panel of research projects from the Spanish National Agency for evaluation (ANEP) and the Specific Assessment Committee for evaluation of the 'Programa de Ayudas de Formación de Investigadores' of the Basque Government (2013; 2014-2017; 2019-2020).
Research Accreditation from Agència per a la Qualitat del Sistema Universitari de Catalunya (AQU), Exp Nº: U1445/689 5599-662001, 2007. Accreditation in Human Genetics (Asociación Española de Genética Humana-AEGH), Ref no. nº 0194, 2010. ResearcherID: G-8471-2015. ORCID: 0000-0003-3585-7613.
She has more than 100 publications and she has supervised 6 PhD theses and several other master degree theses.
Email: nsala@iconcologia.net
---
SELECTED PUBLICATIONS:
Zheng JS, Luan J, Sofianopoulou E,(…), Sala N, et al. Plasma Vitamin C and Type 2 Diabetes: Genome-Wide Association Study and Mendelian Randomization Analysis in European Populations. Diabetes Care. 2020 Nov 17:dc201328. doi: 10.2337/dc20-1328. Online ahead of print.
Serra O, Galán M, Ginesta MM, Calvo M, Sala N*, Salazar R*, *Equal contribution as senior authors. Comparison and applicability of molecular classifications for gastric cancer. Cancer Cancer Treat Rev. 2019 Jul;77:29-34. doi: 10.1016/j.ctrv.2019.05.005.
Companioni O, Bonet C, García N, (…) and Sala N, on behalf of the Study Group. Genetic variation analysis in a follow-up study of gastric cancer precursor lesions confirms the association of MUC2 variants with the evolution of the lesions and identifies a significant association with NFKB1 and CD14 Int J Cancer 2018; 143:2777–2786. doi: 10.1002/ijc.31839.
Abelson S, Collord G, Ng SWK, (…), Sala N et al. Prediction of acute myeloid leukaemia risk in healthy individuals. Nature. 2018; 559 (7714):400-404. doi: 10.1038/s41586-018-0317-6.
Diaz-Lagares A, Crujeiras AB, Lopez-Serra P, (…), Sala N, et al. Epigenetic Inactivation of the p53-Induced Long Noncoding RNA TP53TG1 in Human Cancer. Proc Natl Acad Sci U S A. 2016; PNAS 2016; 113(47):E7535-E7544. doi: 10.1073/pnas.1608585113.
Berndt SI, Camp NJ, Skibola CF, (…) , Sala N, et al. Meta-analysis of Genome-wide Association Studies Discovers Multiple Loci for Chronic Lymphocytic Leukemia. Nature Communications 2016 Mar 9; 7:10933. doi: 10.1038/ncomms10933.
Espinosa-Parrilla Y, Muñoz X, Bonet C, (…) and Sala N. Genetic association of gastric cancer with miRNA clusters including the cancer related genes MIR29, MIR25, MIR93 and MIR106: Results from the EPIC-EURGAST study. Int J Cancer 2014; 135(9):2065-76. doi: 10.1002/ijc.28850.
Durães C, Muñoz C, Bonet C, (…) and Sala N. Genetic variants in the IL1A gene region contribute to intestinal-type gastric carcinoma susceptibility in European populations. Int J Cancer 2014; 135: 1343–1355. doi: 10.1002/ijc.28776
Companioni O, Bonet C, Muñoz X,(…); Sala N*; González, Carlos A*. *Last and corresponding co-authors. Polymorphisms of H. pylori signaling pathway genes and gastric cancer risk in the European EPIC-Eurgast cohort. Int J Cancer 2014, 134(1):92-101. doi: 10.1002/ijc.28357.
Sala N*, Muñoz X*, Travier N, et al. *Equal contribution. Prostate Stem Cell Antigen gene is associated with diffuse and intestinal gastric cancer in Caucasians: results from the EPIC-Eurgast study. Int J Cancer. 2012 May 15;130(10):2417-27. doi: 10.1002/ijc.26243.