Raquel Ibañez Perez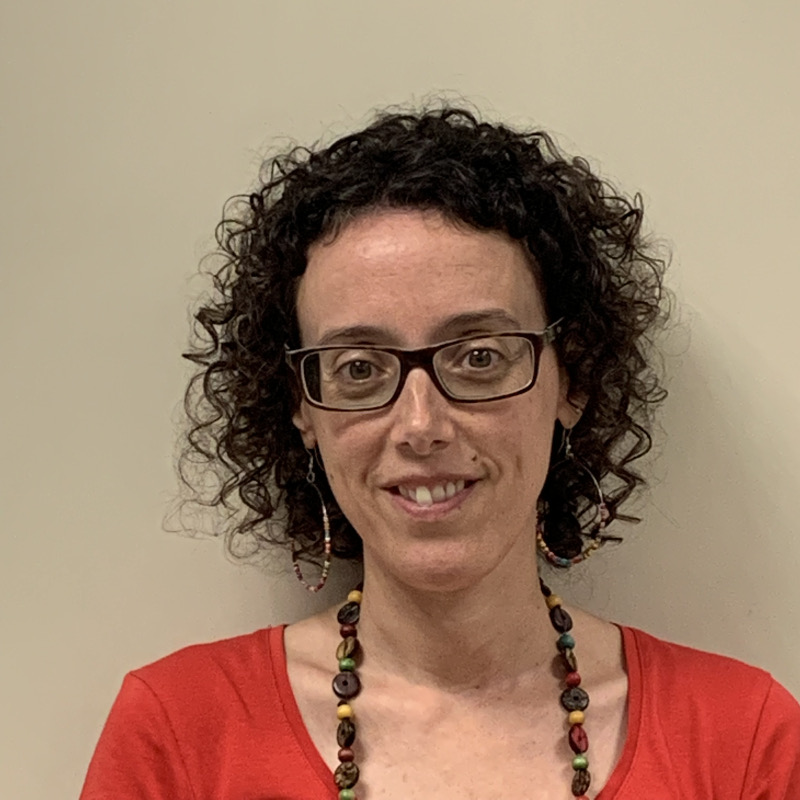 Raquel Ibáñez holds a Biology degree (University of Oviedo, 2000) and a PhD in Biology (University of Oviedo, 2015). She developed her thesis project on the evaluation of the HPV testing in cervical cancer screening in Catalonia.
In 2000, she joined the Nutrition Department in the University of Oviedo where she started her research career working in nutrition and cancer in the elderly. In 2003, she joined the Cancer Epidemiology Research Program (PREC) in the Catalan Institute of Oncology (ICO). She was awarded a scholarship to study diet carcinogens and genetic susceptibility in the Spanish cohort of the EPIC (European Prospective Investigation into Cancer and Nutrition) study.
Since 2006, her main research activity has been focused on cervical cancer screening. In 2006, she participated in the implementation and subsequent evaluation of the screening protocol in Catalonia. In this protocol the interval between negative cytologies changed from one year to three, and for the first time at public primary care level, the HPV test was introduced as a triage test (complementary test to further ascertain the risk of developing a precancerous cervical lesion). In 2014 and 2015 she participated in the development of the forthcoming 2019 recommendation guidelines for cervical cancer screening in the Public Health System in Catalonia. In this protocol, cytology is replaced by HPV as a primary screening test.
She has participated in several research lines, including the use of new tests in primary cervical cancer screening (evaluation HPV test as primary test in underscreened women), triage options for HPV-positive women (HPV test as triage of ASC-US or methylation as triage of HPV positive women), screening history of cervical cancer cases (evaluation of previous history of screening in women with a diagnosis of cervical cancer), or improvement of quality controls for screening tests (inter-laboratory reproducibility).
She is currently a Principal Investigator in UNIC-I, leading two research projects on cervical cancer screening: the evaluation of cervical self-sampling feasibility and acceptability among women aged 30-65 years and regularly attending cervical cancer screening; and the evaluation of individual HPV genotyping as triage test in cervical cancer screening. All the projects financed by the Instituto de Salud Carlos III of the Spanish Government.
She also participates in the implementation, evaluation and monitoring of the ongoing HPV-based cervical cancer screening protocol in Catalonia, promoted by Catalan Health Department and The Oncology Master Plan. She is also part of the work team for the implementation of self-sampling as device of collecting samples for the target population of screening aged over 30 years in Catalonia.
She is also committed to raise awareness on cervical cancer among health professionals and the general population by developing scientific material for educational online courses.
ORCID: orcid.org/0000-0003-3324-8312
Email: raquelip@iconcologia.net
---
SELECTED PUBLICATIONS:
Ibáñez R, Roura E, Monfil L, et al. Long-term protection of HPV test in women at risk of cervical cancer. PLoS One. 2020 Aug 27;15(8):e0237988. doi: 10.1371/journal.pone.0237988 and doi: 10.1371/journal.pone.0243000(correction).
de Sanjosé S, Rodríguez-Salés V, Ibañez R, Bruni L. Population-based e-records to evaluate HPV triage of screen-detected atypical squamous cervical lesions in Catalonia, Spain, 2010-15. PLoS One. 2018;13(11):e0207812. doi: 10.1371/journal.pone.0207812
Castillo M, Astudillo A, Clavero O, Velasco J, Ibáñez R, de Sanjosé S. Evaluation of mortality after the analysis of the screening history in women diagnosed with infiltrating cervical cancer]. Aten Primaria. 2018 Mar;50(3):151-158. doi: 10.1016/j.aprim.2017.02.007
Diaz M, Moriña D, Rodríguez-Salés V, Ibáñez R, Espinás JA, de Sanjosé S. Moving towards an organized cervical cancer screening: costs and impact. Eur J Public Health. 2018;28(6):1132-1138. doi: 10.1093/eurpub/cky061
Castillo M, Astudillo A, Clavero O, Velasco J, Ibáñez R, de Sanjosé S. Poor Cervical Cancer Screening Attendance and False Negatives. A Call for Organized Screening. PLoS One.2016;11(8):e0161403. doi: 10.1371/journal.pone.0161403
Ibáñez R, Alejo M, Combalia N, et al. Underscreened Women Remain Overrepresented in the Pool of Cervical Cancer Cases in Spain: A Need to Rethink the Screening Interventions. Biomed Res Int. 2015; 605375. doi: 10.1155/2015/605375
de Sanjosé S, Ibáñez R, Rodríguez-Salés V, et al. Screening of cervical cancer in Catalonia 2006-2012. Ecancermedicalscience. 2015;9:532. doi: 10.3332/ecancer.2015.532
Ibáñez R, Autonell J, Sardà M, et al. Protecting the underscreened women in developed countries: the value of HPV test. BMC Cancer. 2014;14:574. doi: 10.1186/1471-2407-14-574
Ibáñez R, Félez-Sánchez M, Godínez JM, et al. Interlaboratory reproducibility and proficiency testing within the human papillomavirus cervical cancer screening program in Catalonia, Spain. J Clin Microbiol. 2014;52(5):1511-8. doi: 10.1128/JCM.00100-14
Ibáñez R, Moreno-Crespi J, Sardà M, et al. Prediction of cervical intraepithelial neoplasia grade 2+ (CIN2+) using HPV DNA testing after a diagnosis of atypical squamous cell of undetermined significance (ASC-US) in Catalonia, Spain. BMC Infect Dis. 2012;12:25. doi: 10.1186/1471-2334-12-25