Sònia Paytubi Casabona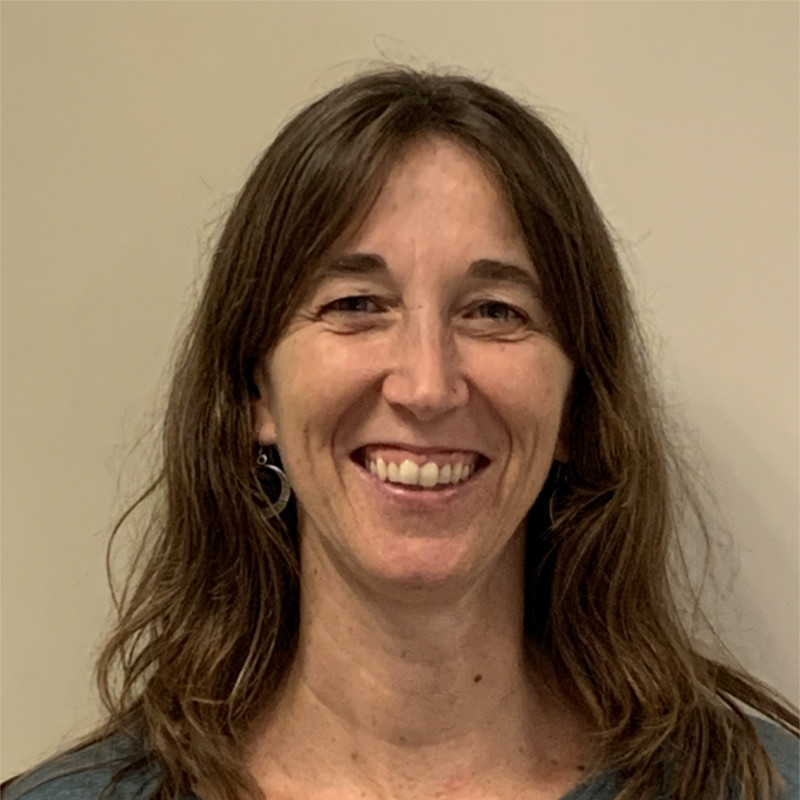 Sònia Paytubi holds a Biology degree (1998) and a PhD in Microbiology (2004) from the University of Barcelona (UB). She obtained her PhD degree on the field of gene expression regulation in enteric bacteria.
After finishing her PhD she moved to the School of Life Sciences at the University of Dundee (Scotland, UK) where she started her postdoctoral stage studying translation regulation in eukaryotes. In 2006 she started a second postdoctoral stage at the Centre for Biomolecular Sciences at the University of St Andrews (Scotland, UK). During this postdoctoral training, funded by the Spanish Ministry of Education and Science (Fulbright/MEC Fellowship), she acquired a valuable experience on molecular biology working on the field of transcriptional regulation in Archaea. In 2009, she moved back to the UB to focus on the study of chromosomal and plasmid-encoded global modulators and their role in modulating gene expression in enteric bacteria.
Throughout her career she has been engaged in undergraduate and postgraduate teaching as Associate Professor in BSc/MSc degree programs held by the Department of Microbiology (UB). Additionally, she has supervised BSc, MSc and PhD's theses.
In 2018 she joined the Infection and Cancer Laboratory at the Cancer Epidemiology Research Programme (PREC) in the Catalan Institute of Oncology (ICO) as a postdoctoral researcher. During the first year at ICO she also coordinated an Open-Label Phase III Clinical Trial to study the immunogenicity and tolerability of the 9-valent HPV vaccine in adult women (27 to 45 Year-Olds) compared to young adult women (16 to 26 Year-Olds) (EudraCT 2015-005093-38).
Her current interest is identifying molecular biomarkers for HPV-related cancer screening. She is Co-PI of ELAVImet, a project awarded Institute of Health Carlos III (ISCIII) (PI20/01836) where she investigates novel human and viral biomarkers to detect anal high-grade intraepithelial lesions among men that have sex with men (MSM) living with HIV. She is also focused on evaluating, through Next-Generation Sequencing and other state-of-the-art techniques, the genomic alterations in minimally invasive samples from patients with high risk of developing endometrial and ovarian cancer.
ORCID: orcid.org/0000-0002-5392-953X
Email: spaytubic@iconcologia.net
---
SELECTED PUBLICATIONS:
Costas L, Frias-Gomez J, Guardiola M +(…)+ Paytubi S, et al. "New perspectives on screening and early detection of endometrial cancer". Int J Cancer 2019; 145(12):3194-3206. doi: 10.1002/ijc.32514
Paytubi S, Casado C, Madrid C, et al. "Nutrient composition promotes switching between pellicle and bottom biofilm in Salmonella". Frontiers in Microbiology 2017; 8:2160. doi: 10.3389/fmicb.2017.02160
Paytubi S, de La Cruz M, Tormo JR, et al. "A High-Throughput Screening Platform of Microbial Natural Products for the Discovery of Molecules with Antibiofilm Properties against Salmonella". Frontiers in Microbiology 2017; 8: 1-13. doi: 10.3389/fmicb.2017.00326
Gibert M, Paytubi S*, Beltrán S, et al. "Growth phase-dependent control of R27 conjugation is mediated by the interplay between the plasmid-encoded regulatory circuit TrhR/TrhY-HtdA and the cAMP regulon". Environ Microbiol 2016; 18:5277-5287. doi: 10.1111/1462-2920.13579
*co-first author
Solórzano C, Srikumar S, Canals R +(…)+ Paytubi S*, Madrid C. "Hha has a defined regulatory role that is not dependent upon H-NS or StpA". Frontiers in Microbiology 2015; 30:773. doi: 10.3389/fmicb.2015.00773
*co-senior author
Hüttener M, Paytubi S*, Juárez A. 2015. "Success incorporating horizontally transferred genes: the H-NS protein". Trends in Microbiol 2015, 23:67-69. doi: 10.1016/j.tim.2014.12.009
*co-first author
Paytubi S, Aznar S, Madrid C, Balsalobre C, Dillon SC, Dorman CJ, Juárez A. "A novel role for antibiotic resistance plasmids in facilitating Salmonella adaptation to non-host environments". Environ Microbiol 2014; 16:950-962. doi: 10.1111/1462-2920.12244
Paytubi S* McMahon SA, Graham S, Liu H, Botting CH, Makarova KS, Koonin EV, Naismith JH, White MF. "Displacement of the canonical single-stranded DNA-binding protein in the Thermoproteales". Proc Natl Acad Sci U S A 2012; 109:E398-405. doi: 10.1073/pnas.1113277108
*co-first author
Paytubi S, White MF. "The crenarchaeal DNA damage inducible transcription factor B paralogue TFB3 is a general activator of transcription". Molecular Microbiology 2009; 72: 1487-1499. doi: 10.1111/j.1365-2958.2009.06737.x
Paytubi S, Wang X, Lam YW, Izquierdo L, Hunter MJ, Jan E, Hundal HS, Proud CG. "ABC50 promotes translation initiation in mammalian cells". J Biol Chem 2009; 284:24061-24073. doi: 10.1074/jbc.M109.031625